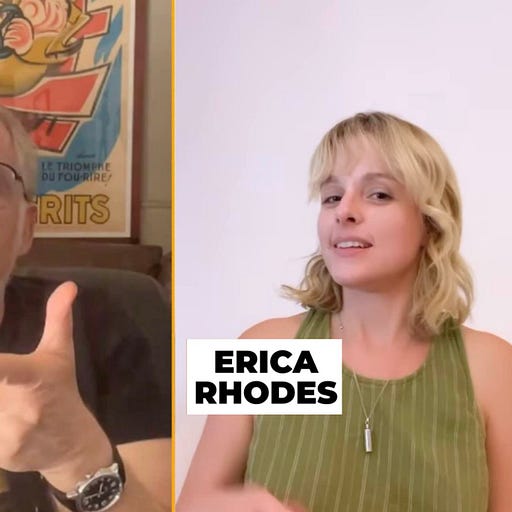 Sep 10 • 1HR 9M
STANDUPWORLD PODCAST w/ MIKE BINDER (AUDIO)
With guest ERICA RHODES
Appears in this episode
Erica Rhodes is so funny, and so talented. This is a great episode if you're a fan of hers, or if you're not familiar with her yet, either way. She's going to be a true force in the industry. I really feel that. She has what Joan Rivers, or Steven Wright and so many of the greats have had. An ear for the writing and an innate sense of how to perform her material in a unique and dynamic way.
Let me know what you think after you listen / watch this one.
Thanks,
Mike
Hey, if you happen to be in the San Diego area on Weds. I'm at the The Comedy Store Lajolla, come on out and say hello. I love this club.
Standup World is a reader-supported publication. To receive new posts and support my work, consider becoming a free or paid subscriber.